Frequently asked questions and various info
---
How do I register and get verified on Bity.com?
In order to use BUTANUKI, you need a fully verified (KYC) Bity.com account. If you already have a verified Bity.com account, there is nothing more to do, and you can start setting up your BUTANUKI saving plan already.
If you don't have a Bity.com account you will be able to create a new one. Bity.com is compliant with Swiss regulation frameworks aiming to prevent money laundering, and follows proper know-your-customer (KYC) procedures. Fortunately, such verification is very simple and quick.
New account registration and login (2 steps)
1) Go to register Bity.com and enter your email address, your chosen username, and a password.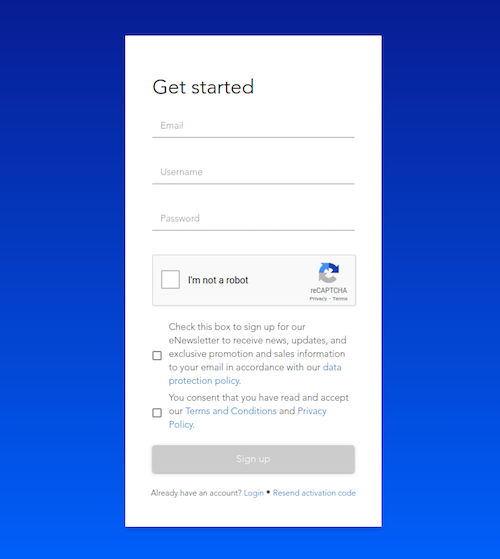 2) Access your email box and validate your account creation by following the instructions sent to you. If you didn't receive the e-mail, first check into your SPAM box.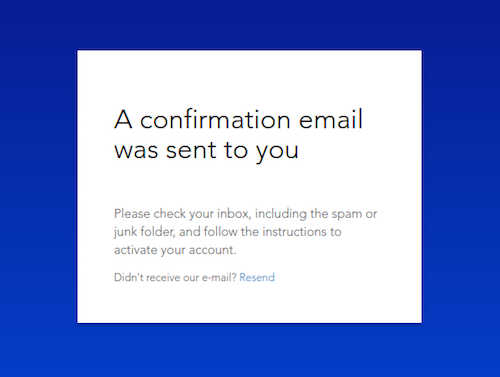 Preparing for Verification
To get verified, you will need the following documents ready:
a) A copy of a valid ID. The ID should include an MRZ code and your signature. An example of the MRZ code can be found below: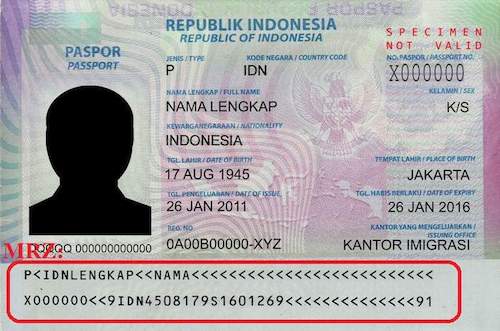 b) A proof of residence containing your full name and address. Such evidence can be a utility bill (Landline telephone, Internet connection, gas, water, electricity) or a bank statement (IBAN/bank account number and movements during the period in question have to be visible). The issue date cannot be older than three months.
Verification (10 steps)
1) After login, access your "Profile" tab and click on the "Personal Account" button.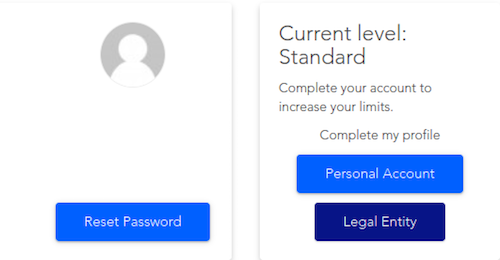 Login again to access KYC verification page.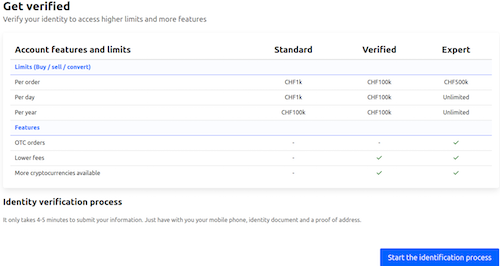 Next, click on "Start the identification process" button.

2) Fill in your mobile phone number with the correct country code; request the activation code and submit it. Then proceed by clicking on "Next step".

3) On this next page, you will have to fill your identity details then click on the button "Proceed with identity verification".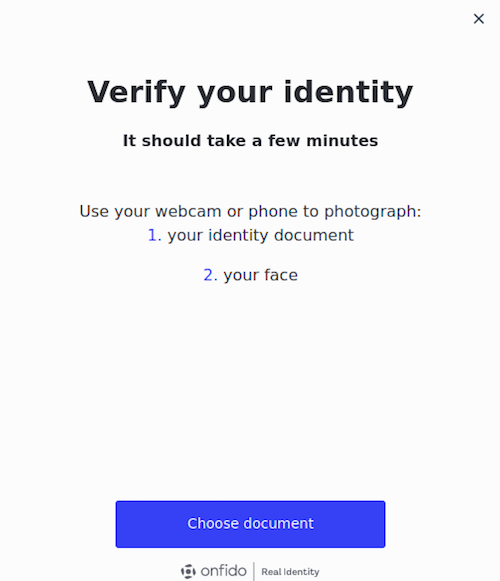 4) You will have to upload your identity document by choosing your country and the type of document to be uploaded.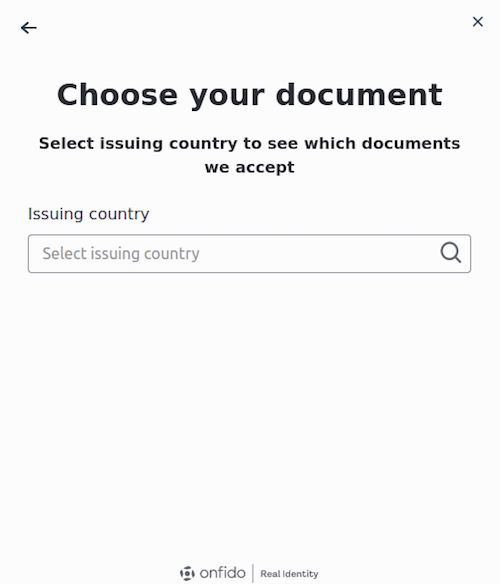 Then simply submit it and proceed with the liveness verification.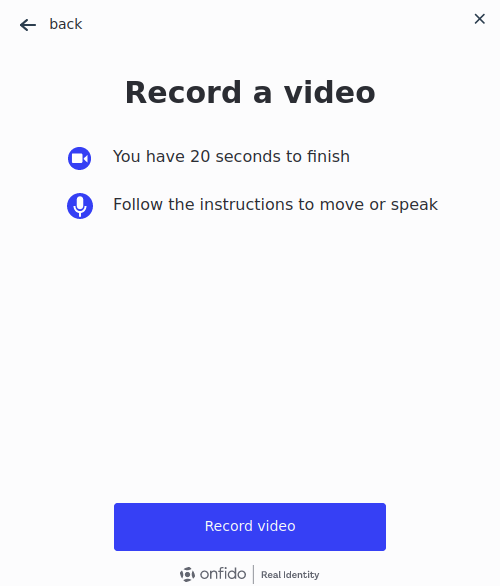 5) Please follow the steps requested during the video, submit it then click on "Next Step" to move on.

6) On this next page, fill your residential details correctly and provide a proof of residence; at the end click on "Next Step" again.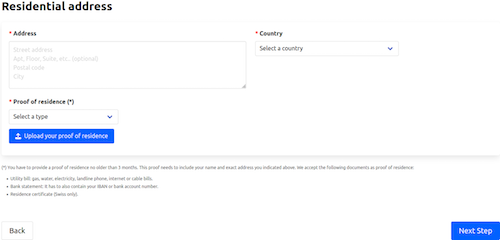 7) You will land on the financial and professional situation page, again fill in the requested details and click on "Next Step".

8) This next page is related to the source of the funds to be used via our platform. Tick the case(s) accordingly, leave us a small explanation regarding that and click on "Next Step".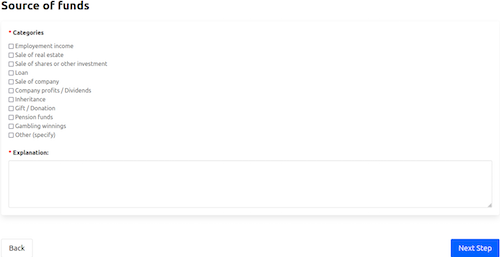 9) This final step is related to the beneficiary(ies) of the funds to be used. Simply tick the case "Yes" if you are the ultimate beneficiary or add other(s) if that's the case. Then, click on "Submit".

10) You will receive a code by sms, enter it, accept the declaration and "Submit your information".

That's it! All you have to do now is to wait for Bity.com's Compliance team to get back to you with a confirmation or a new request (in case some details need to be corrected) by email.

After Verification (1 step)
As soon as your account has been reviewed, you will need to execute a purchase order (min. 10 CHF/EUR) and send the funds from a bank account under your name. As soon as the purchase order is confirmed as executed your account will be upgraded.
Additional verification (rare)
In case Bity.com needs to perform a video session with you (for safety purposes) you will be contacted directly by their compliance team to arrange a convenient time.
---